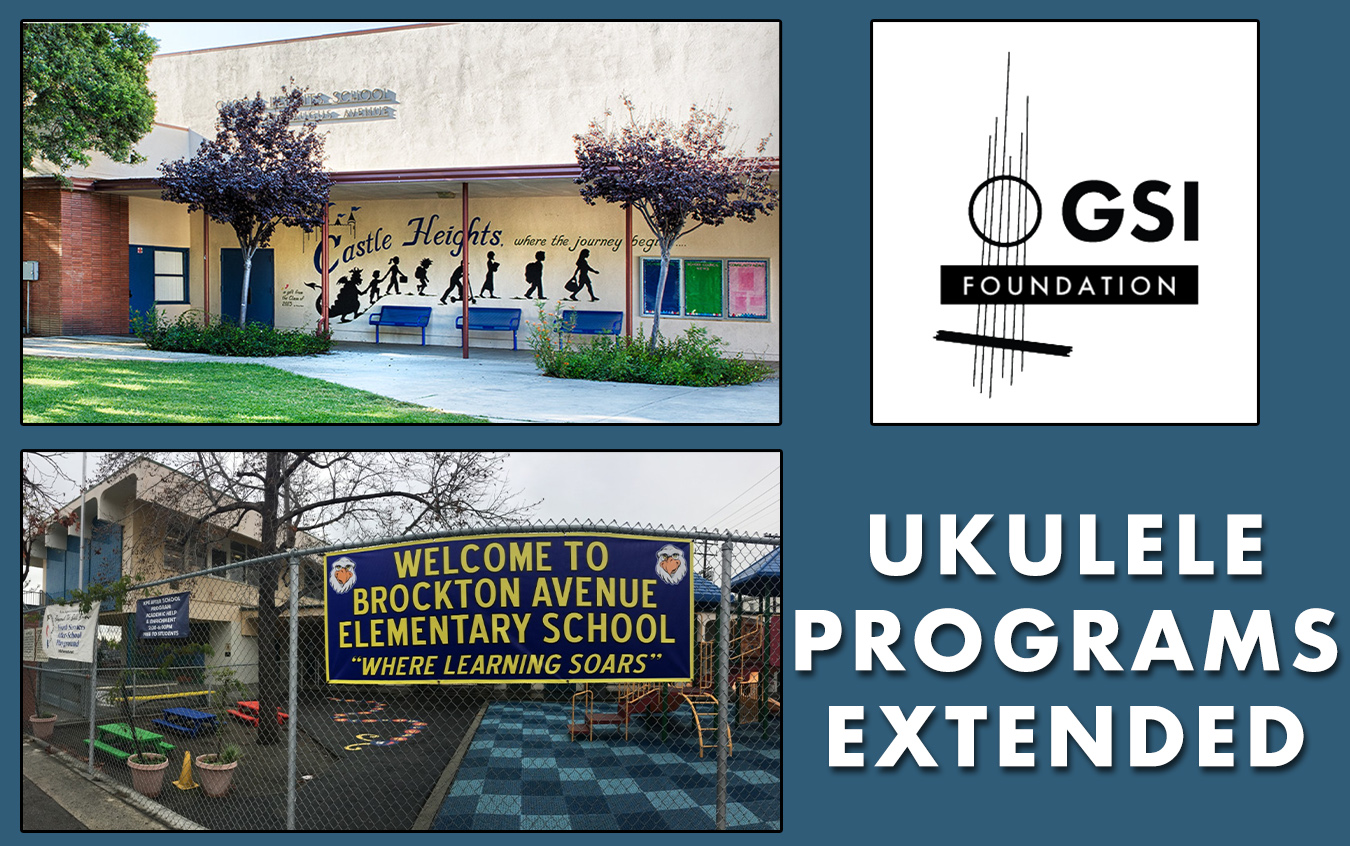 The GSI Foundation has funded another year of music education classes at two schools in the greater Los Angeles area. Students from Castle Heights Elementary and Brockton Avenue Elementary schools will again receive this year top-quality ukulele instruction and music lessons delivered by our partner, Children's Music Workshop.
The first meetings have already taken place and weekly classes will be delivered in full swing throughout the fall and spring semesters. Everyone, including parents, teachers, and children are already showing lots of enthusiasm for having another year of their music program. Over the last ten years, we have found that this sort of enthusiasm is crucial to having a successful music program in place at schools.
These programs have served hundreds of grateful students over the years. See what some of our students have said about these classes:
"Sometimes I have a lot of things going on in my life. So I just play [music] because it is so beautiful and gets out my stress." -Sara, Calvert Elementary
"Thank you for putting your time into teaching us the ukulele. On Monday, getting excited for ukulele class is the best part of the day." -Ryan, Castle Heights Elementary
Please also support us in our mission. We accept guitars (which then are sold through GSI to raise funds), as well as cash donations. Click here to support!