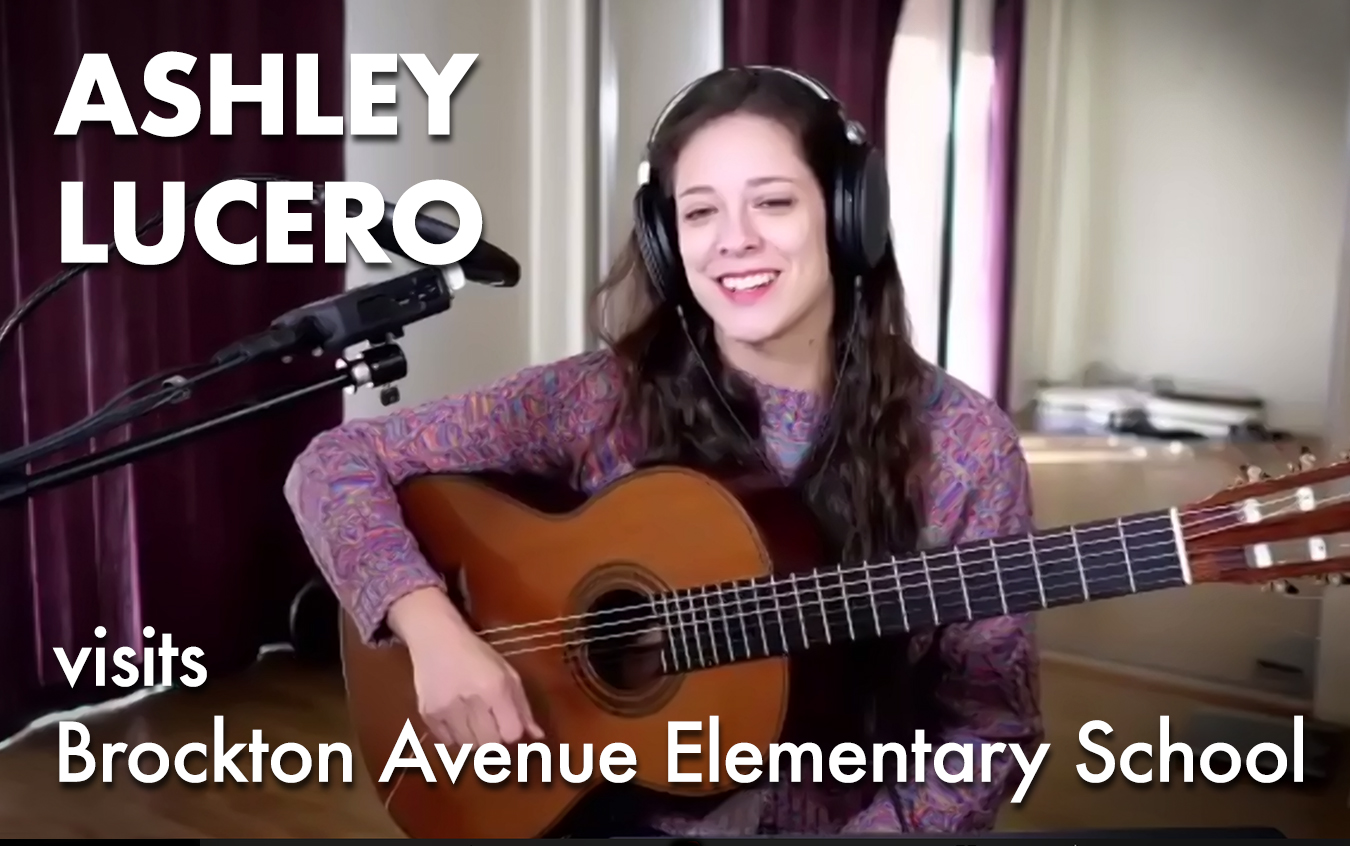 Our GSI Foundation scholar, Ashley Lucero, has recently visited the Brockton Avenue Elementary School in Los Angeles to perform three virtual concerts for children from music education programs supported by the GSI Foundation. Ashley is currently pursuing her doctorate degree at the University of Southern California as a GSI Foundation scholar. The faculty members from the USC Thornton School of Music chose Ashley to receive our scholarship thanks to her experience and skills in working with music programs for children, as well as her outreach activities
Ashley's performance was very well received by the young audience at Brockton. She performed pieces that mostly were familiar to students and used them to present various aspects of playing on the classical guitar. Her virtual performance was followed by Q&A sessions which allowed students to ask questions connected with doing music, composing, improvising and performing.
Below, you'll find a short video from Ashley's visit at the Brockton Avenue Elementary School, as well as a recording of one of the pieces which Ashley performed there. Last year, Ashley had a very successful recording session at GSI. Her video of Baden Powell's "O Astronauta" has reached over 80,000 views.
If you'd like to learn more about the GSI Foundation's activities or you'd like to support us in the mission of providing music education in public schools, please visit www.gsifoundation.org.
Read more: The New GSI Foundation Scholar, Ashley Lucero, Records at GSI. Learn more about her story!